I really miss the Osborne Lights at Disney's Hollywood Studios.
And I'm sure I'm not the only one, so we might as well get this out of the way first – the interim holiday show at the Studios … Jingle Bell, Jingle BAM … jingle sucks. It's nowhere near the spectacle that the Osborne lights ever were, the story is bland and hard to follow unless you're perfectly dead center to view the projections on the walls, and the fireworks themselves were also boring and repetitive – something I never thought I'd say about a Disney fireworks show.
But seriously, compare it to something like Star Wars: A Galactic Spectacular and they're not even in the same universe. I know that they desperately needed to come up with additional entertainment for the Studios – something I'm going to write more about at a later date – but Jingle BAM feels like a throwaway fireworks show and is nowhere near the quality that you can expect from pretty much any other nighttime show to be found at Walt Disney World.
So anyways!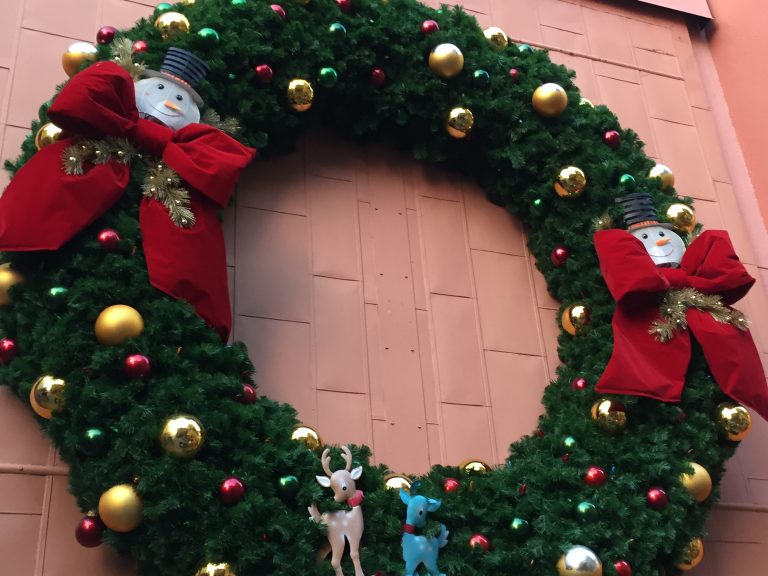 It was clear that we were all getting a bit tired and worn on this last day of our vacation. The park felt abnormally crowded, we expected due to 1/3 of the place being under construction, which only served to amplify that there really wasn't much for us to do with the kids who had no intention of sitting through stage shows and were far too short to take a spin on the Rock 'n Roller Coaster! 😛
We did end up meeting Olaf, which was tough because Christopher had fallen asleep like 5 minutes before we discovered the incredibly short line, so that character greeting was a bit challenging…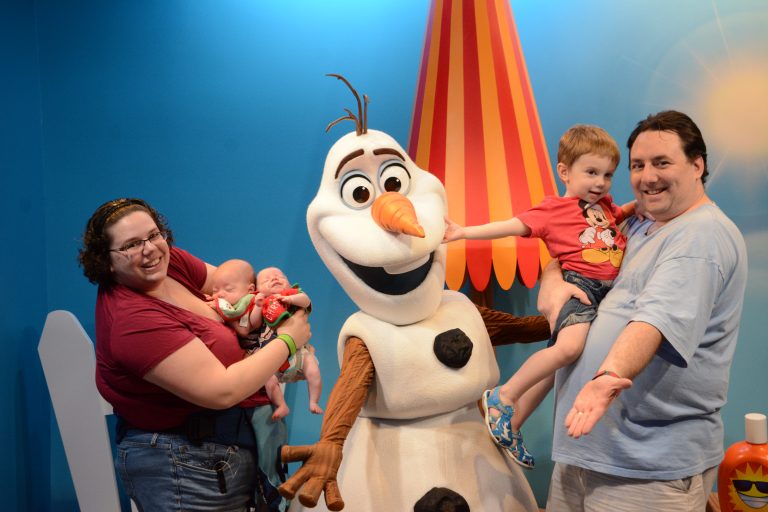 After wandering around for a bit, we ended up just finding a square of open concrete back by the exit to Muppet-Vision 3D and took turns running Christopher back and forth to help burn off some of his pent-up energy, which was also challenging because he didn't like to have to STOP when the attraction would suddenly let 500 people out into the middle of our play area, but we made it work and killed time until our FastPasses for Toy Story Mania were due, which we ended up having to ride separately just because there was no way we were juggling three kids who couldn't actually play on that ride!
I think the highlight of tonight, aside from the Star Wars fireworks which were far better than Jingle BAM … really, why not just project a Santa hat onto Darth Vader and call that your new holiday show?! … was Minnie's Holiday Dine which was a character meal that we did for dinner at Hollywood & Vine. Christopher was a little shy come picture time with all of the characters as they came around, but it was still fun watching them all swoon over the twins when we told him to introduce them to his new brothers and at least we were able to snag a few candid shots along the way…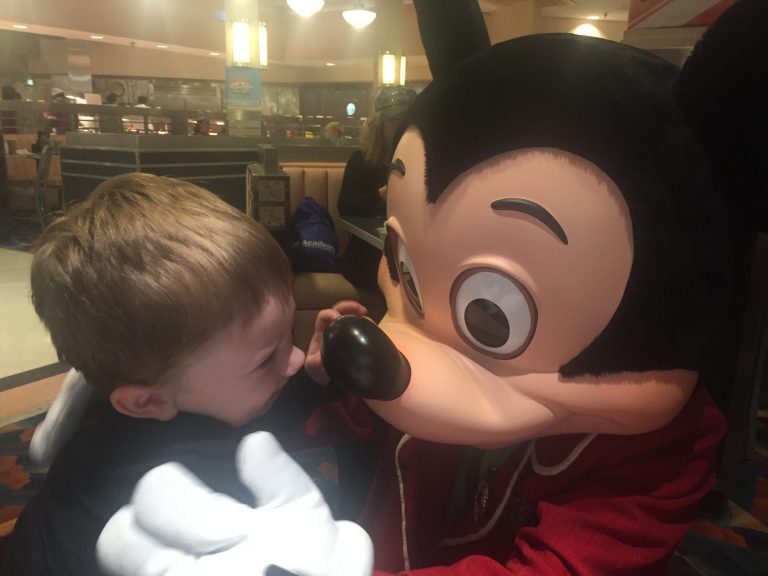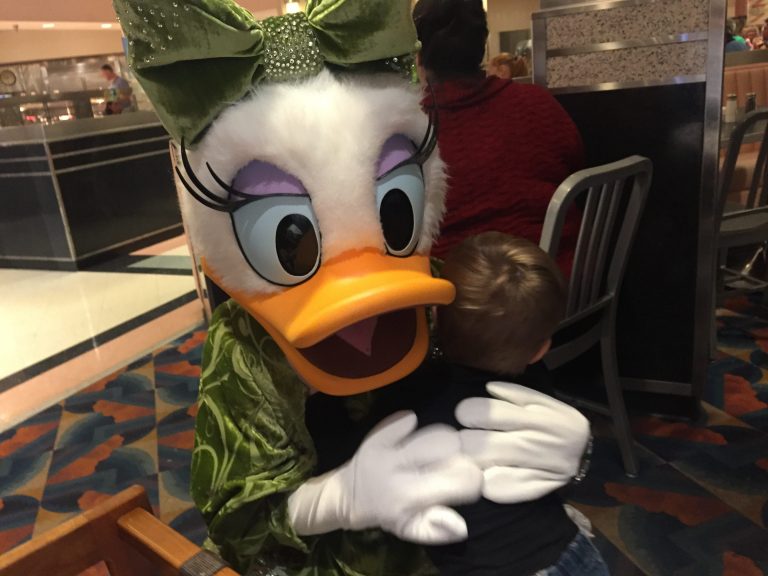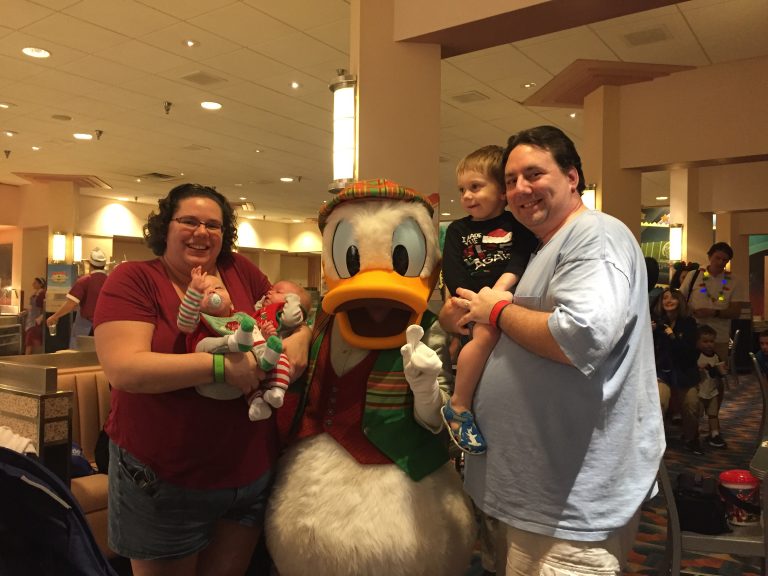 After dinner and another bout of fireworks, we had to venture back to Wilderness Lodge to pick up our luggage, and there we spent a little time just enjoying the main lobby in all of its Christmasy glory while we fed the twins before packing them up into the car and saying goodbye to our vacation for another year…