Today was a very non-traditional theme park day, in that we spent the afternoon and evening at Epcot and literally did not go on a single attraction!
Instead, we had dinner, and we watched the Candlelight Processional, and then we snacked some more 😉 , and finally closed out the night with IllumiNations … which ended up being particularly awesome because I did not realize that they started including the holiday tag as early as the day after Thanksgiving through the end of the year whereas I always thought it was just the last two weeks of the year…
😯
But let's do this thing in order…
Dinner was at Nine Dragons as part of the Candlelight Processional dinner package, which always bugs me because it's overpriced but there's no way I'm waiting in that ginormous line for a chance to get seats to see the show! A lot of people give Nine Dragons grief because their local Chinese restaurants do it better for cheaper … which is honestly true for a lot of restaurants at Disney World … but I still like it for what it's worth and besides, does your local Chinese restaurant have a view of Spaceship Earth out the window?!
I didn't think so.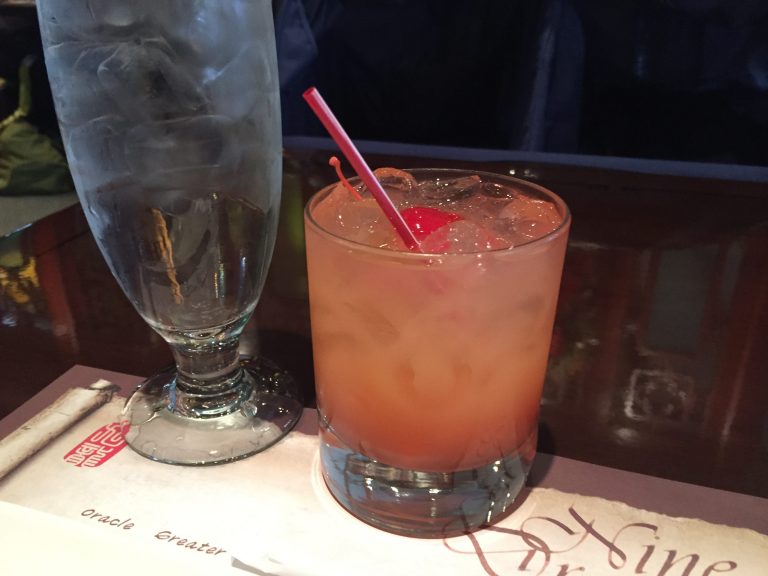 Candlelight itself ended up being one of the best performances we've ever watched, not necessarily for the show itself, but for the seats. I think the very first time we watched this show, we ended up right next to the orchestra with a perfect view, but that was many years ago sans children, so this time worked out much better because by the time we got to the line, it was entirely gone and we were able to walk right into the theater … plus, as we had all three of the kids sleeping in the stroller, the cast members were kind enough to let us sit in the back behind the handicap section … so as a result we had oodles of legroom and a whole bench to ourselves, and the kids slept through the entire show. DOUBLE WIN!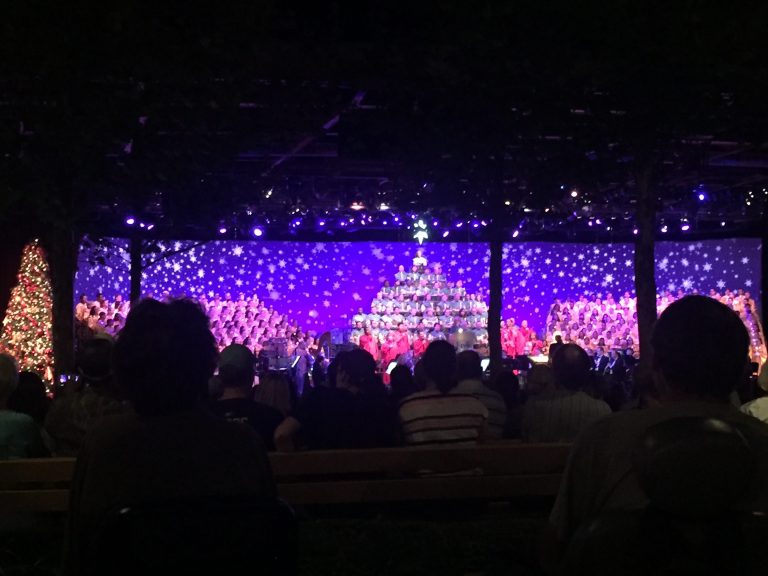 My favorite of the night, however, was definitely IllumiNations because I've only gotten to see the holiday tag once or twice and arguably I think it gives me chills even more than We Go On to hear each of the nations call out "Peace on Earth, goodwill towards men…" in all of their native languages. I think both segments do an outstanding job of showing all of the countries coming together, from the dancing fireworks around World Showcase to this shared mission – it's really an auspiciously beautiful way to end an evening during the holidays. 🙂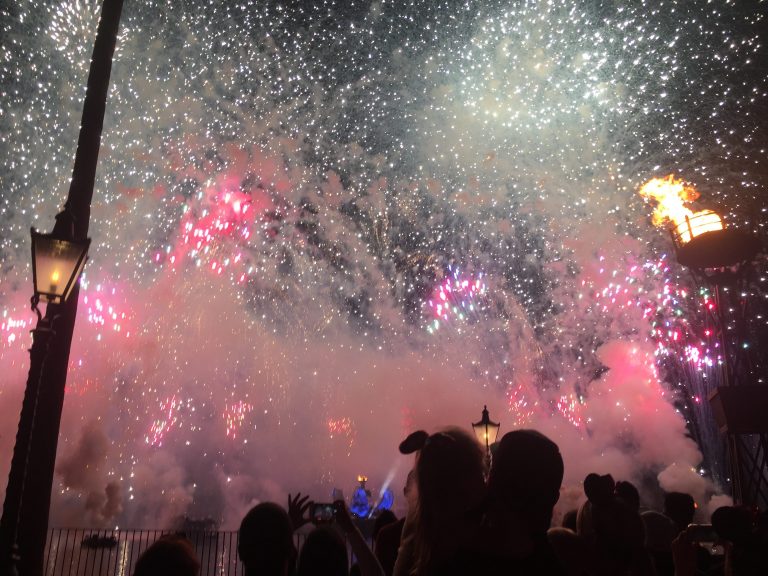 I love the way the sparks almost look like snow in this picture as they filled the night sky with light!